DBS EPISODE 131 EARLY SPOILERS
Posted by AnimeHero Shop on
SPOILERS WARNING !!!!
The ending for Dragon Ball Super is near, and thus, also the impending hiatus. There are only two episodes left, which will highlight Goku and Jiren's final fight for the series. Fans are divided as well regarding the battle's outcome. Some want Jiren to win because if the power scale will put into consideration, there is no way a sudden powerup will beat Jiren's raw strength that he built over the years. But some want Goku to take the victory because Ultra Instinct is not a simple powerup.
Lets check new Spoilers ( Thanks to KenXyro On Twitter for it :))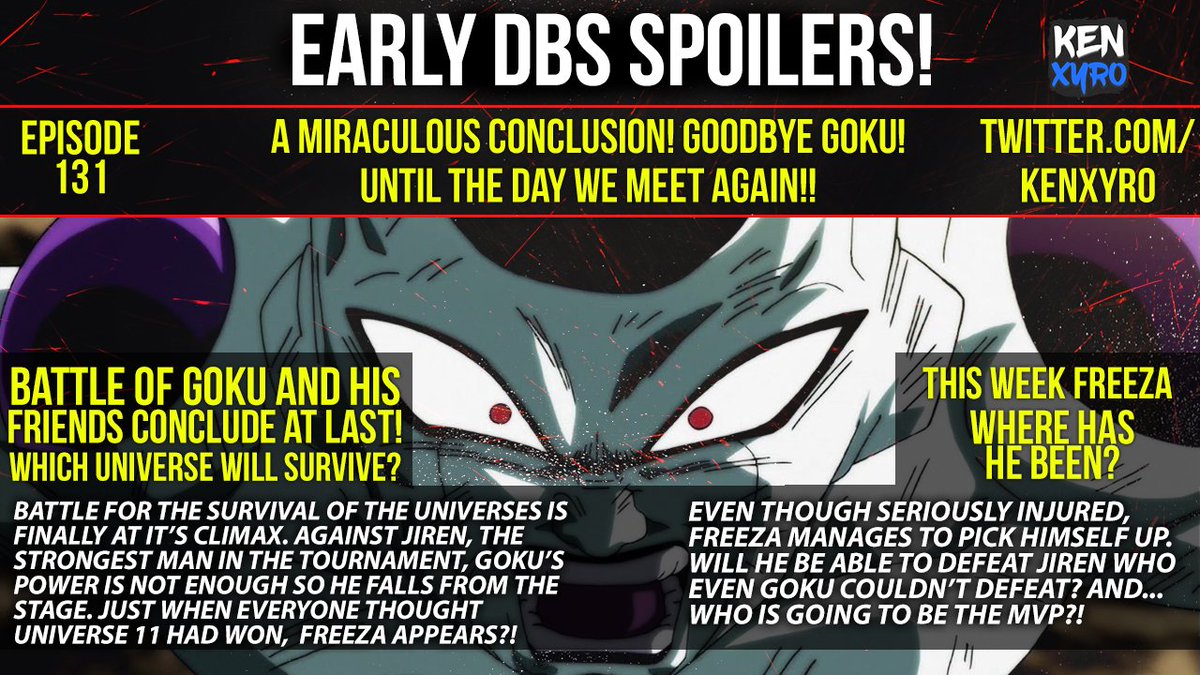 DBS Episode 131 airing on 25th March.
Looking forward for it :))
---
Share this post
---
---
---
0 comment